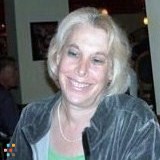 Linda Beck
Elementary Tutor: Primarily, Reading/English and Math Skills
Tutor
Looking for Clients in Plantation, FL.
Last seen over a week ago.
Tutor in Plantation
Hi, I am a FL Cerified Teacher with 20 years of experience teaching students who have difficulties in Reading/English and Math Skills at the Elemenary level. My expertise and techniques will help your child succeed in all Academic Areas.
Tutor Details
Email Address

Confirmed

Phone Number
954-383-...

Confirmed

Zip Code
33317
Provider Type
Individuals
Level
Early Development (Ages 4-6)
Elementary (Ages 6-14)

Services
Reading
Writing
Math
English
Study Skills

Hourly Rate
$25.00

Notes made here will only be seen by you. If you want to message the owner of this listing
×
Linda Beck Elementary Tutor: Primarily, Reading/English and Math Skills