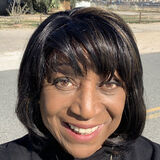 Luisa C
Cherry-topped Tutoring by Luisa🍒
Reasons to Hire Me
I am an experienced, licensed teacher who loves tutoring.
You should hire me because I excel in teaching special needs
I teach preschool, elementary level students w/ IEPs.
Tutor in Victorville, California
I love teaching: It's my Super Power! I'm a licensed, multi talented, experienced teacher. I capture hearts of all ages🍒while teaching reading/writing/math & English-as-Second Language. I make lessons clear, lively, and fun!🍒You will enjoy that I am patient, professional, reliable while I go the full distance to make sure that my students gain their best comprehension and are completely satisfied with my services. Parents like my teaching style and the improved results their children achieve with me.🍒When not tutoring, I love to hit the gym, Nanny children in their homes, & travel the world with my husband. I'll be happy to tutor children and adults.🍒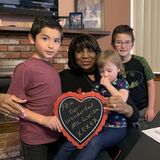 Services
English as a Second Language (ESL)
Training
I have been trained as:
Early childhood educator (ECE)
Recommendations
Keicka Britt
I recommend Luisa C as a tutor
Martha Dycus
I recommend Luisa C as a tutor
Evelyn Armstrong
Louisa is amazing, she is patient, yet firm when needed. She is always prepared and focused on her students. Her efforts are directly reflected in better grades and higher confidence as witnessed in both the boys she tutors at my house. Besides being a professional who adapts to every need the students may have, she is always polite and happy when she comes to our home. I appreciate all she does and recommend her without hesitation.
Connie Massey
I recommend Luisa C as a tutor
Delores Townsend
I recommend Luisa C as a tutor
Kayla Sterling
I recommend Luisa C as a tutor
Katelyn Alacron
I recommend Luisa C as a tutor
Yvette Lapp
I recommend Luisa C as a tutor
Jennifer Hepburn
I recommend Luisa C as a tutor
Ana-maria Ruiz
I recommend Luisa C as a tutor
Share This Profile
Find Tutor in Victorville, California
More in Victorville, California