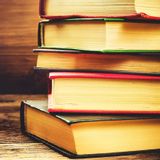 Morgan B
I'm offering tutoring services for Elementary school students.
Reasons to Hire Me
I have a 4.5 GPA and I'm taking multiple honors classes.
I love learning and helping others learn.
I am patient and a good listener.
Tutor in Arvada, Colorado
Hello! My name is Morgan. I am 15 years old and a Freshman in Highschool. I love working with kids. I currently have a 4.5 GPA and I am taking multiple honors-level classes. I prefer working with elementary school students, but I would also be fine with middle school students as well. Availability: Monday: 2:00 pm-5:30 pm Tuesday: 2:00 pm-5:30 pm Wednesday: 2:00 pm-5:30 pm Thursday: 2:00 pm-5:30 pm Friday: 9:00 am-2:00 pm Saturday: 9:00 am-5:30 pm Sunday: 9:00 am-5:30 pm Let's Connect: Send me a message via this website and I'll respond ASAP!
Recommendations
Kc Swetlic
Morgan B. is an incredibly motivated and hard working student. She is currently one of my standout students in Freshman Honors English as well as an active book club member. She takes a great deal of time focusing on true understanding of larger concepts in order to create a solid knowledge base of material. When working with other students, Morgan elevates the conversation while still listening and allowing others a chance to shine.
Share This Profile
Find Tutor in Arvada, Colorado