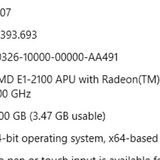 Bruce Z
Math Professor is eager to share his knowledge with younger students.
Tutor in San Diego, California
I started working with children of Elementary Schools of the inner cities of San Jose, Oakland, Berkeley, and Los Angeles as a "Mathematics Specialist" for an Educational Company - Project S.E.E.D., Inc.(Special Elementary Education for the Disadvantaged) - in 1970.The peculiarity of this Project was its new and unorthodox teaching approach for Mathematics, which was completely unorthodox, yet amazingly effective in nurturing and training young children of the less socially and economically fortunate layers of society to have a positive and successful image of themselves and their future life as adults. This would include, among other things, their ability to learn mathematics - a subject deemed by many as difficult to learn and retain - by discovering the topics and their rules, together with problem solving steps and procedures. Additionally, this innovative teaching method would help the self-confidence, self-acceptance, and self-sufficiency of children in learning Mathematics, which in turn, would definitely help them to have a better learning attitude and approach towards other subjects. Children would be empowered to learn them more quickly and deeply, and, retain them for a much longer period of time. The foregoing was a brief explanation of mechanical and procedural details - together with the log term benefits - success in learning, and retention of topics and procedures - of this teaching and hence, learning mode.
Share This Profile
Find Tutor in San Diego, California
More in San Diego, California