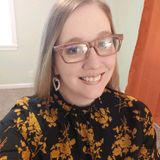 Misty H
ONLINE One-On-One Tutoring lessons for Multiple Subjects!
Reasons to Hire Me
I have experience in tutoring children with ADHD.
I have never had a student that I haven't been able to help.
My goal is to help a student believe in themselves for life.
Tutor in Picayune, Mississippi
At this moment, I am already providing personal, one-one-one, virtual tutoring lessons over ZOOM. The subjects that I provide tutoring lessons in are English Comp. 1 and 2, Reading, Spelling, Biology, any elementary school subject, any middle school subject, and some high school subjects. I also offering tutoring in A&P 1 and 2 (college level). I passed both of my A&P classes with an A . It all depends on how you study. This leads me to another area that I tutor in. Another area that I offer lessons in is GED prep, SAT prep, and ACT prep. As you can tell, I love teaching. I love watching my students succeed and seeing them light up from within when they see that they can conquer any subject successfully! I tutor high school seniors and college freshmen in the area of studying and preparing for exams. That may sound like something that a student entering college should already know how to do, but with the lack of one-on-one attention that happens in public schools, students enter into college with POOR preparation skills. That's why I started offering tutoring lessons in college exam study and preparation. I have saved many students' scholarships by offering these lessons, and it has brought me a sense of extreme satisfaction and fulfillment. I already have an Associate's degree in Dental Assisting and Applied Sciences. I am a returning student who will be receiving my International TEFL certification in 3 months, an associate in arts in 2 months, and will be furthering my education at USM. My goal is to become an English teacher. In the meantime, I tutor students and love every second of it. I've never met a student that I haven't been able to help, and something about that brings me indescribable happiness. I love teaching. I will do anything that I can to unlock the way that my students learn a subject that they struggle with and teach them how to approach other subjects in the same way. I involve every student in an interactive teaching style. The best way to help someone to efficiently retain knowledge is by asking them questions and making them feel comfortable to ask any question that comes to their mind. A student must believe in themselves to succeed, and I am dedicated to making sure that my students believe in themselves! If you would be interested in my services, please reach out to me? I would love to help. My hourly wages are negotiable.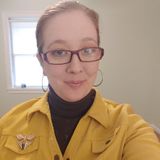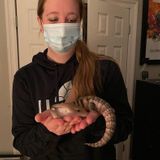 Recommendations
Shallys S.
Ms. Misty is a great tutor. She keeps my 6 year old daughter involved in complete lesson. She is very interactive and makes all lessons interesting. My daughter has a short attention span but she likes taking hour lessons with Ms. Misty and she looks forward to her next lesson every time.
Rafal A
I recommend Misty H as a tutor
Nguyen L
Misty Hoot is hard working and dedicated to her job. She not only helps me understand lectures but also encourage me, give me helpful advices in studying
Robert B.
I recommend Misty H as a tutor
Kendall H
Misty did an amazing job at preparing me for my real estate exam and I improved a tremendous amount. It is very evident that she does not care about money but about the students wellbeing
Share This Profile
Find Tutor in Picayune, Mississippi
More in Picayune, Mississippi