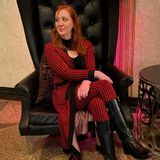 Misty H
ONLINE One-On-One Tutoring Lessons! I tutor every type of student you can imagine!
Reasons to Hire Me
I have resources and study methods that are unlimited!
I craft every lesson around each student's learning style.
The students that I tutor have a very high success rate!
Tutor in Picayune, Mississippi
I provide tutoring in every subject imaginable, including working with students who have dyslexia. I have been tutoring for seven years. At this moment, I am providing personal, one-on-one virtual tutoring lessons over ZOOM. List of subjects I provide services in: -Science - Math - English - Reading -ACT Prep -SAT Prep -AP Subjects -College Prep -Licensure Prep of any sort -History -Geography -Nursing -Law -Social Work -Business Classes -Accounting -Tournament Preps -Study Skills -Real Estate Salesperson License Exam -Real Estate Broker Exam - If you can name it, I have probably tutored a student in that subject before. A little bit about myself: I have been on this website for less than a year. I have already met and helped a decent amount of students to meet success. I will figure out the best way to break down information to present it in a format that you will learn and never forget. My goal is not to merely help you pass a class. My goal is to make sure that you remember the information we go over. That way, you can apply it to your educational and professional careers for the rest of your life. I love my job and my students, and my students can vouch for that. I will work with you in any way possible to make sure that you are comfortable with what you are learning. You will thoroughly and efficiently understand whatever subject it is that you are seeking my assistance to understand. I have acquired a total of 6 years of higher education. During this period of my life, I have earned two degrees and a Certification. Through my course of higher education, I have been on the Dean's List and have received a Student of the Term Award. The feelings that I felt when I saw my name on those lists and held awards in my hands are the same feelings that I want my students to have when they achieve their goals. I have chosen a career that helps my students better their life, their minds, and themselves. Tutoring is my passion! I look forward to starting this journey with you and getting you to the finish line. My prices are negotiable.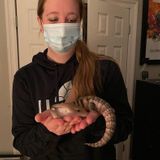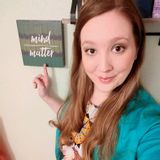 Recommendations
Shallys S.
Ms. Misty is a great tutor. She keeps my 6 year old daughter involved in complete lesson. She is very interactive and makes all lessons interesting. My daughter has a short attention span but she likes taking hour lessons with Ms. Misty and she looks forward to her next lesson every time.
Rafal A
I recommend Misty H as a tutor
Nguyen L
Misty Hoot is hard working and dedicated to her job. She not only helps me understand lectures but also encourage me, give me helpful advices in studying
Robert B.
I recommend Misty H as a tutor
Kendall H
Misty did an amazing job at preparing me for my real estate exam and I improved a tremendous amount. It is very evident that she does not care about money but about the students wellbeing
Kimberly P.
I recommend Misty H as a tutor
Shelbi' Ham
Misty is a very genuine person and dedicated to seeing growth within her students! She has been preparing me for the Georgia Real Estate License Test for the last few months. She explains everything very well and always helps me find the best techniques and tools to help me study. I am so grateful to have her help during this journey!
Simone G
Misty and I have been holding tutoring sessions for about three months now and honestly she's the best. I've become so much more comfortable with learning GA Real Estate and as I'm preparing for State I can honestly say she's been a huge help in everything I know today. Before her I had failed my class exams quite a few times and since she's come along I was able to pass this time with the help of her. I definitely recommend her to anyone in need of a tutor she is a beast!
Stacy F.
Misty has excellent teaching skills. She is very organized and thorough with carefully crafted lessons that build on concepts previously covered in her sessions. She is also punctual and diligent, and very easy to work with. Best of all, she is very caring toward her students, encouraging them and allaying their fears. I highly recommend Misty and feel fortunate that she is my son's college math tutor.
Share This Profile
Find Tutor in Picayune, Mississippi
More in Picayune, Mississippi