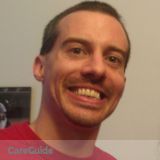 Phil G
Flexible, high-paying tutoring job available
Tutor Job in Normal, Illinois
My name is Phil Grizzard, and I am the owner and principal tutor for Ph.G. Tutoring in Bloomington-Normal. I have a Ph.D. in math and I'm education certified. I am currently hiring tutors because I cannot keep up with the demand to tutor everyone myself. The pay rate is $20/hr-$35/hr depending on tutor credentials, plus bonuses. Working with me, you don't have to find clients - I get them and assign to you whichever ones you'd like. You can pick and choose who you take based on your schedule and your subject interest. I take students from middle school through college math major level. If you are interested in learning more about Ph.G. Tutoring, please send me an email at
[email protected]
You may also check out www.....com . Thank you! Phil
Recommendations
Jennifer Eisenreich
Phil is a fabulous tutor! Besides being professional and dedicated, he has a great talent to express different math concepts in a variety of ways until the student truly understands. We have seen so many of the "light bulb" moments with our son! He has a true joy for math & teaching! Highly recommend!
Scott Fife
I recommend Phil G as a tutor
Diane Fife
Phil is AWESOME to say the least. My son has been using his tutoring services for the past three years. Phil goes above and beyond to help his students succeed. He is very flexible working with people's schedules. I can not say enough good things about Phil. I would highly recommend him to anyone that needs help with Math.
Donna Miles
Phil is an excellent tutor. He tutored my daughter in some very advanced math classes at Illinois State. He was very patient, and was able to explain difficult material in a positive "you can do it" manner.
Share This Profile
Find Tutor Jobs in Normal, Illinois
More jobs in Normal, Illinois