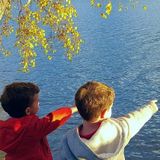 Patricia P
Looking for an OG tutor for a bright struggling reader!
Tutor Job in Methuen, Massachusetts
I am looking for a reading tutor for my son. He has a dyslexia diagnosis, and is starting 3rd grade with a new IEP. He is not being serviced by a teacher with an OG certification, but he responded well to OG intervention with a previous tutor. That teacher is, unfortunately, no longer tutoring, so we are searching for a new one. He has a large vocabulary, a lot of background knowledge on a lot of topics, and good comprehension skills, so his struggles with reading are causing him a great deal of frustration and hurting his confidence in school. These struggles also carry over into his writing. Orally, he can give a lot of information about things he has read and learned, but cannot organize his thinking into a coherent writing piece; reversing letters, leaving out spaces between words, reversing word order, and leaving out words in his sentences. I want him to come to enjoy reading, not just to see it as the laborious chore it is for him right now.
Share This Profile
Find Tutor Jobs in Methuen, Massachusetts
More jobs in Methuen, Massachusetts