This listing has been removed.
Tutor in Mississauga
My name is Evelyn, a driven, hardworking senior high school graduate who has 3 years of experience with tutoring. As a tutor, the comfort and the success of my students are always a top priority of mine. Hence, I personalize my tutor sessions to each of my students' strengths, weaknesses, personality, and learning styles. I believe that the tutor is a bridge to the student and the teacher, which is why I assume and bear great responsibility with this role. Many of my past math students have told me that after my tuition, their marks have gone up and they have significantly improved in the course. I was in the Extended French program for elementary school and took French for all 4 years of high school. I am considered as fluent in French by myself as well as all my teachers and peers. I possess strong communication skills, and as such placed second at the Concours d'Art Oratoire, a French public speaking contest, both times I participated. I also placed in third in the Impromptu (improvised) category for the same competition. I believe that this, along with my thorough enthusiasm and friendliness, will be useful in conversing with students. I also volunteered at PLASP, the childcare service program, for three years and was recognized by my supervisors for being responsible, caring, and good with children. I graduated high school with the International Baccalaureate (IB) diploma, and received the Thomas J. Reilly Award (presented to the graduating student who demonstrates academic excellence and leadership in the school programme) and the IB Award (presented to the graduating student involved in the IB program who has maintained academic excellence and active participation in school activities, clubs, or teams). If interested, please email me at evelynlawyeeting (at) gmail (dot) com.
Recommendations for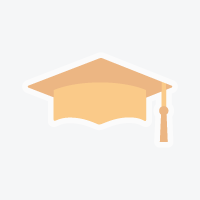 Eugene L
Evelyn has been a top student in our school and graduated from a very demanding International Baccalaureate Diploma Programme as well as received an Ontario Secondary School Diploma. She is industrious, pleasant, focused and, by all means, has an in-depth knowledge of Mathematics, Sciences, English, French and Economics (she took Mathematics and Sciences at the Higher Level, which is the equivalent of Year 1 or Year 2 university level). She has my most enthusiastic recommendation.
More in Mississauga, Ontario
Looking for Tutors in Mississauga, ON?
Find available jobs in your city.
Featured Tutors near Mississauga, ON
×
Your Local Enthusiastic, Passionate, and Friendly Tutor